It is better to have additional seating arrangements when planning to host a party. Hence, this is where ascent chairs come into play. Accent chairs serve two purposes. Firstly, to create a secondary additional seating place and secondly, position it so that it compliments or accentuates the decor of the room.
They are nothing but side chairs that act as a focal point of the room. They are eye-catching, attention-seeking pieces of furniture. In addition, you need not fret about decorating the room as these chairs do their part.
Also, they can be placed in the bedroom, kitchen-living room, outdoors, and offices.
Types of accent chairs
Now, we have compiled 25 favorite types of accent chairs styles with tips to help you understand them better. So let's get started with different types of chairs that add spice to your living space:
Arm Chair
Accent chairs with armrests are currently the most common type available on the market. As a result of their great appeal, they add a touch of style to any room. Moreover, they are designed to maximize user comfort.
In addition, it is made of upholstered fabric and has two comfortable side support armrests.
Slipper Chair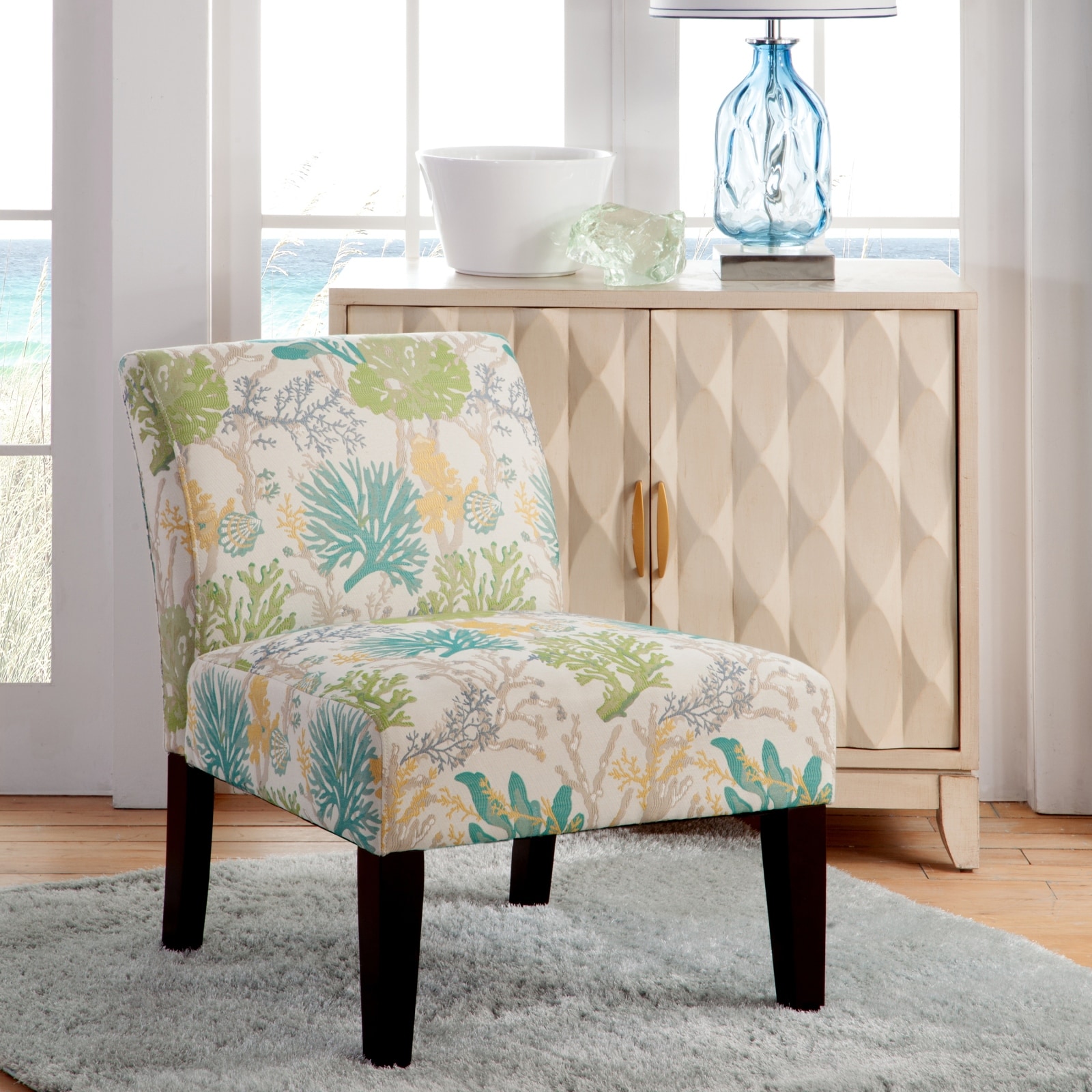 The key attributes of this chair are no arms, upholstered and petite silhouette. However, it is closer to the ground than the usual chair. It is a great option, homes with less space.
However, it is not advisable for people with knee problems or back issues due to its low seating. Similarly, it can be an awkward situation for tall people.
Fun fact: Victorian Era ladies needed this chair for slipping on shoes. Hence, the name comes slipper chair.
Side Chair
Despite its versatility, this piece of furniture is very functional. Therefore, it is a slim version of the slipper chair with a petite profile.
It does not have arms. However, it does have an upholstered top and a solid frame. It's comfortable and suitable for reading and watching television. Additionally, it can be used for dining room tables
Barrel Chair
This chair gets its name for its barrel-shaped design. Wherein the back of the chair is rounded to appear like a barrel. Similarly, it has high arms and a high back.
This piece of furniture is styled from the ground up for comfort. Moreover, it is upholstered with smooth materials and offered ample padding. Hence, it makes for a great place to relax.
Tip: Choose an accent color for the chair that will match your interiors. Therefore, it is a great piece that can add a rustic and natural feel to any room.
Lounge Chair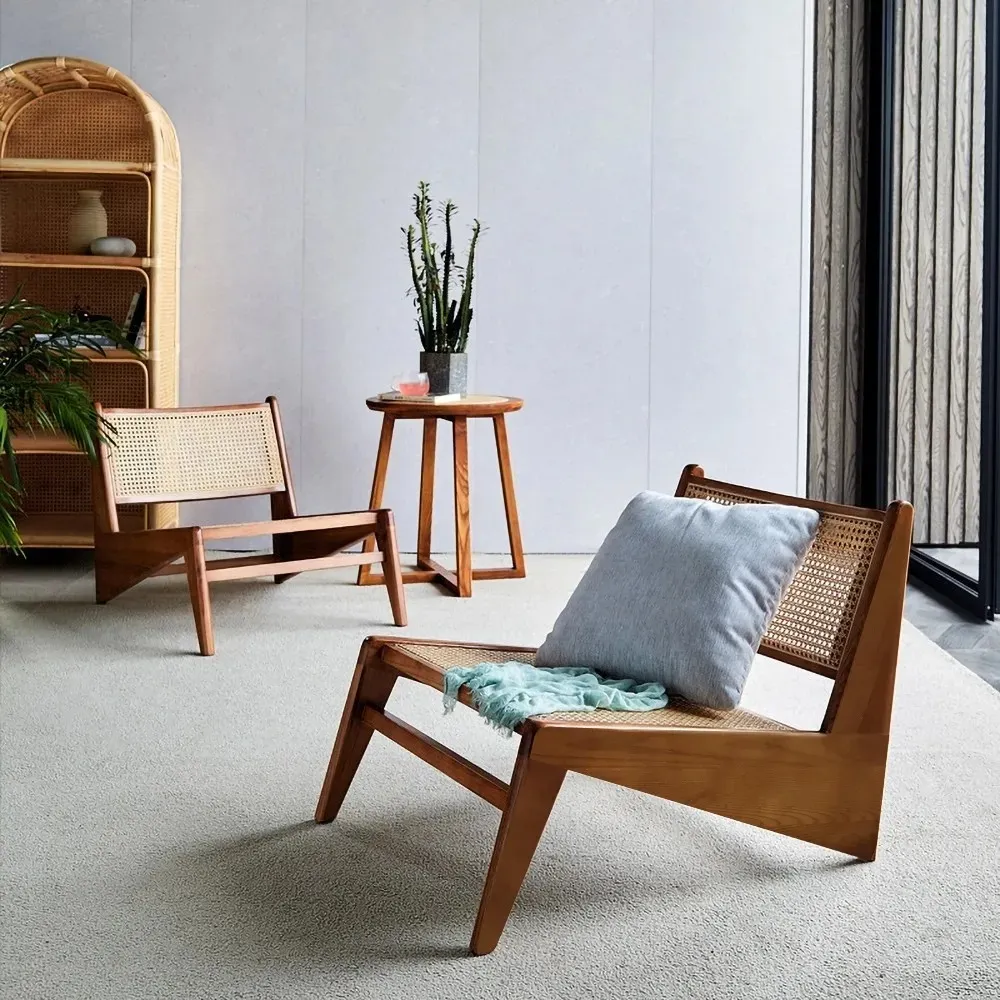 Relaxation and lounging are its primary functions. Since it is designed for lounging around, every aspect of this piece is made with a goal for comfort.
In addition, it features a laid-back design along with a slanted back. It also has a place to rest your feet, i.e., a footrest. However, the footrest is available as a built-in unit or a separate unit.
Tip: You can use lounge chairs indoors as well as outdoors. It is most commonly used for patios and pools.
Wingback Chair
The key attribute of a wingback chair is that easy to spot thanks to its signature winged sides. Therefore, the size of the wing-back chair makes it an ideal counterpart of a sofa set.
Additionally, it can be perched near a fireplace. Similarly, it can be placed at either the head or the foot of a dining table. This chair aims to protect from the draft and heat from the raging fireplace and cold winters.
Club Chair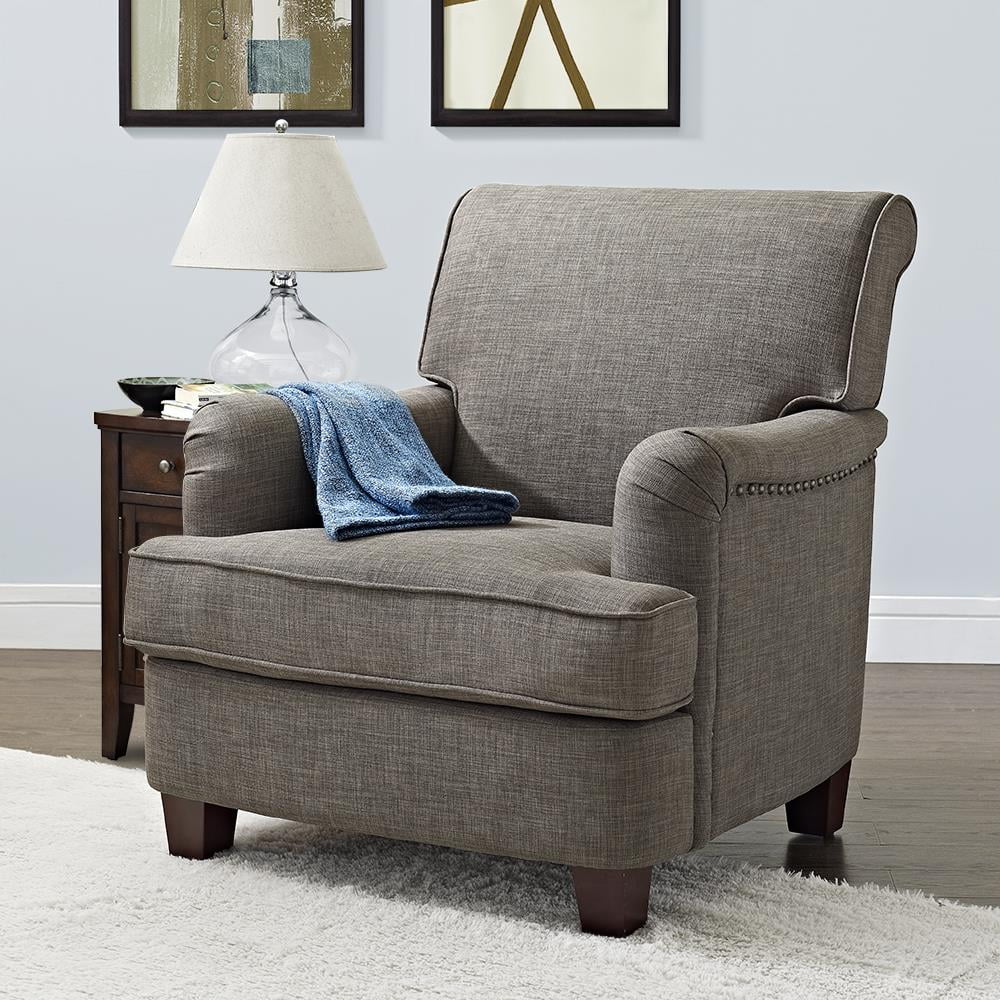 This chair is upholstered, roomy, and has extra deep seats. Whether you want to relax, read a book, or take a nap, this chair is comfortable and perfect. In addition, it most likely has leather upholstery or nailhead trim. Sometimes, it has both.
Fun fact: Its name often connects it to a Gentleman's club. It originated in the Studios of France under the name fauteuil comfortable, which translates to a comfortable chair.
Parsons Chair
If you are looking for uniqueness and functionality, the Parson chair might be the best option for you. In addition, the highlight of this furniture is that it goes well with just about anything.
Thereby making it an ideal home decor furniture. However, it has no armrest design and has a tall back which makes it comfortable for seating. Also, this type of chair has a traditional and natural look.
Papasan Chair
As one of the unique types of accent chairs, Papasan chairs are in a class of their own. It consists of a sturdy frame made from rattan and fitted with a comfortable cushion.
It looks like something you'd serve for dinner. They are a popular choice for sitting because they are extremely comfortable and relaxing. However, they are not as popular in today's times.
Convertible Chair
As the name implies, it is convertible to a variety of various types. In addition, they have a special feature which is a fold-able back. Pop down the backrest to create a comfortable area for relaxing.
Mostly, this type of chair has no arms and features a study and features a sturdy metal frame. It was an upholstered sitting area. However, some models of this chair feature a footrest for extra comfort.
Balloon Chair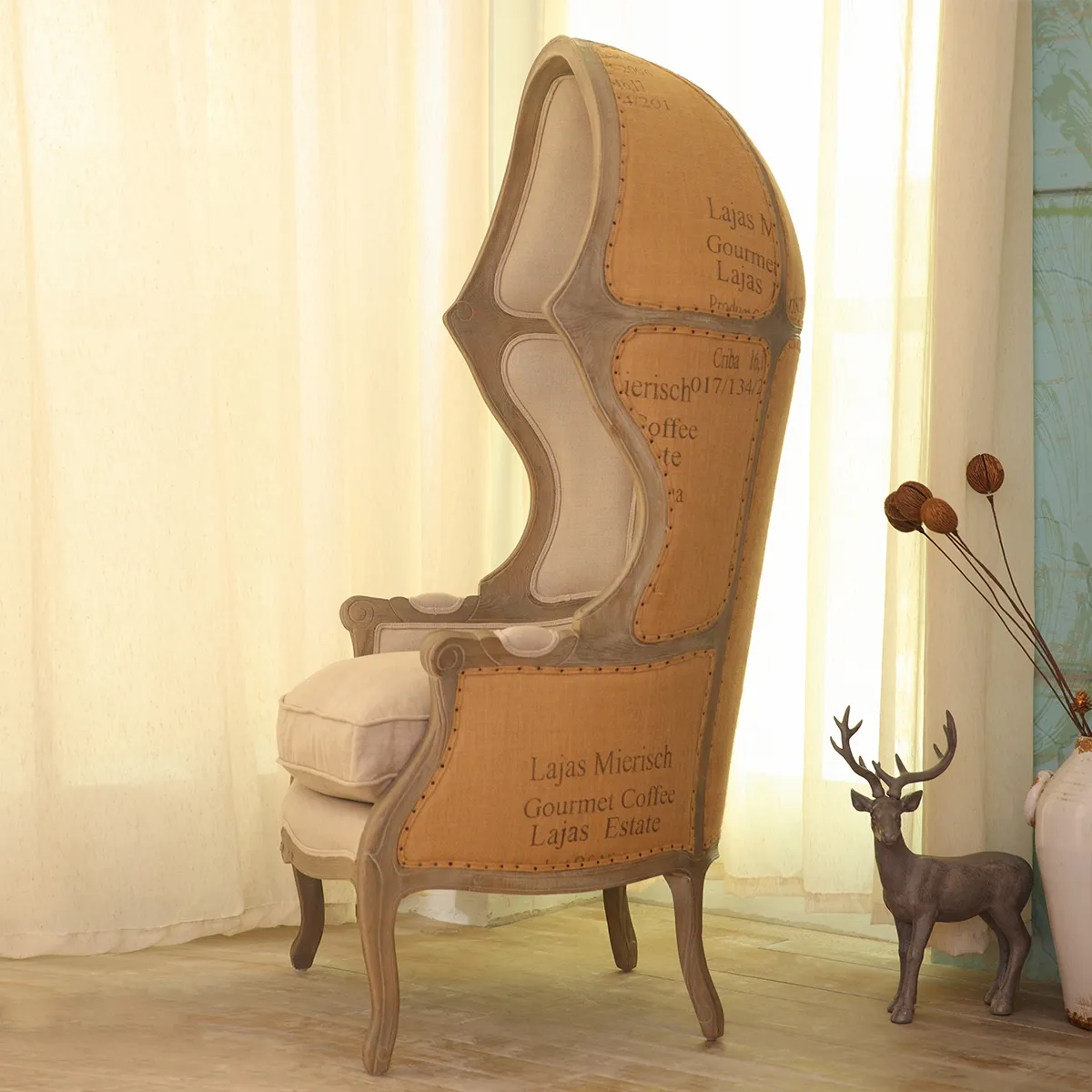 This is another unique accent style of furniture. It features a rounded back that is similar to the anterior portion of a balloon. A rounded edge and enclosed armrests complete the look of the seat.
However, there are variations to the balloon chair. Therefore some have a kickback footrest, and some lack a frame.
Chesterfield Chair
The chesterfield accent chair is also available as a sofa. It is known for its formal looks and unbelievable comfort. Therefore, it brings classic good looks to the table mixed with leather, rolled arms, and nail trim.
Not only are they formal in style, but they also go well with less formal furniture and decor.
Modern Chair Style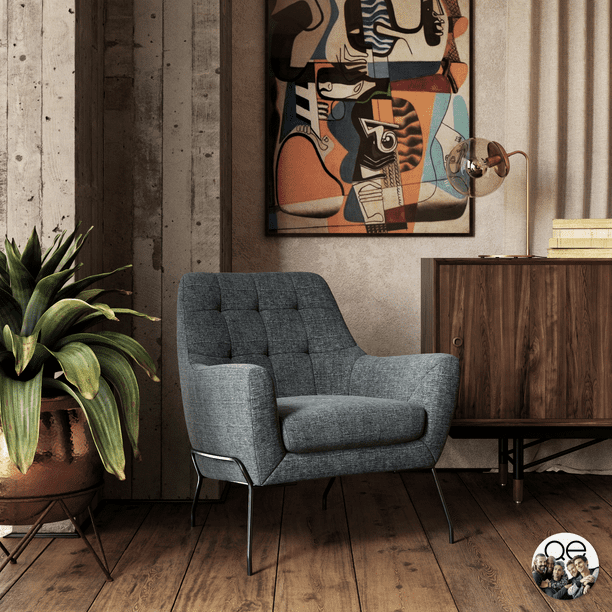 Modern chair style furniture text its design the modernist movement which started in the late 18th century.
Therefore, these pieces of modern style are simple and streamlined. In addition, the colors used tend to be soothing and minimal.
Contemporary Chairs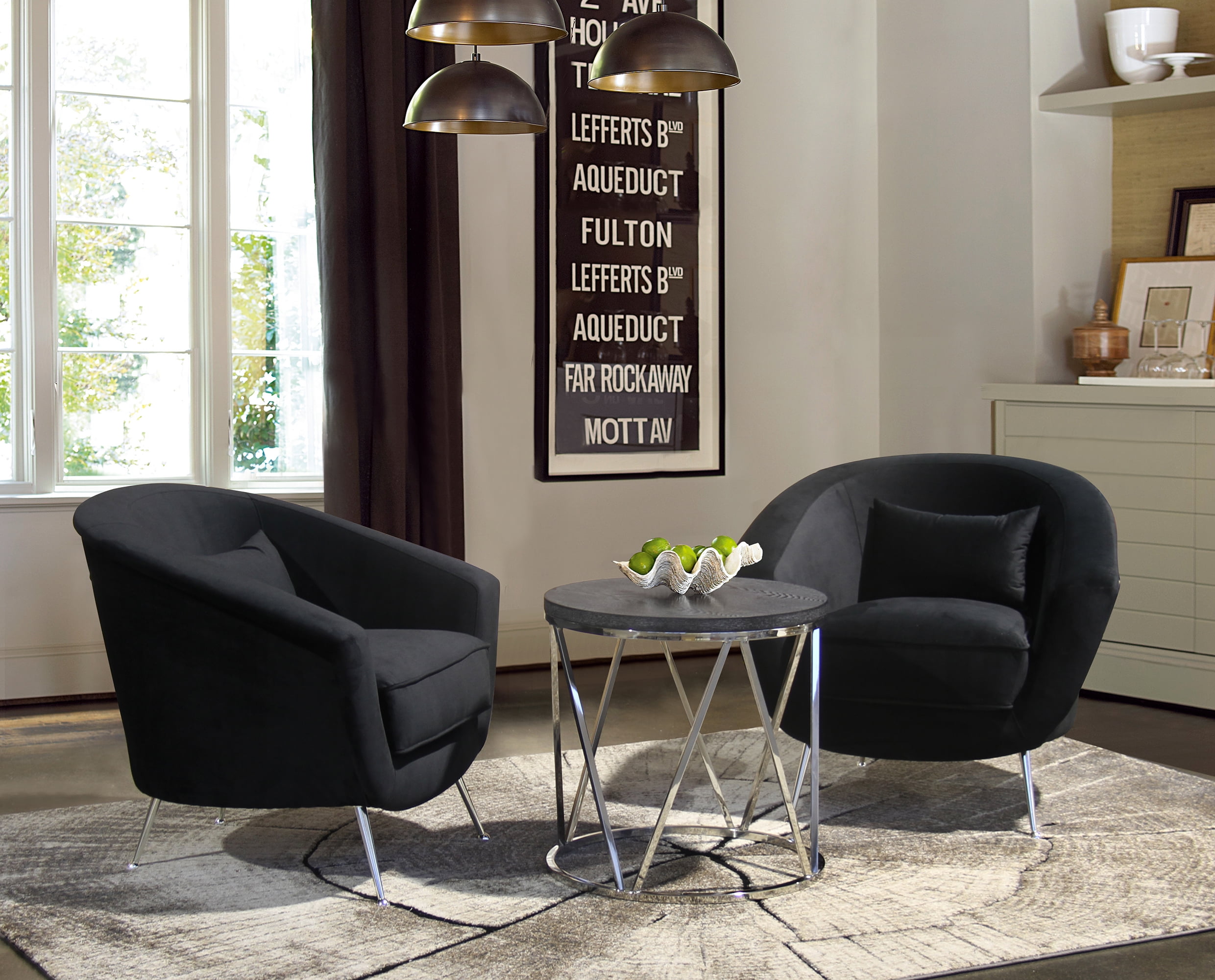 This 1970s furniture takes after the style from the modern furniture design. However, it is a slightly different category from the initial style. This type of chair is known for its simplicity and appearance.
Its common design elements include curves, a subdued and minimal palette, and bold colors and patterns.
Traditional Accent Chairs
Traditional accent chairs are welcoming, relaxing, and quite ordinary. Therefore, this style uses elements that give a classic and authentic look. However, they sometimes do look slightly worn out and outdated.
This is because the color palette often used consists of warm, traditional, and earthy colors. In addition, they emphasize function over fashion.
Transitional Accent Chairs
They are a combination of contemporary and traditional furniture styles. Also, they go well with about every type of home decor style. Therefore, they add elegance, clarity, and comfort all in one.
Tip: Use warm and understated patterns for more allure.
Rustic
If you prefer a simple, laidback, completely modest style of decor, you should try the rustic style. The basic, rugged design of these styles makes them stand out.
Hence, the rugged look accentuates the natural beauty of the chair. Therefore the hallmark of this style of furniture is the warm-colored upholstery.
Tip: They go well with log cabins than a modern house.
Cottage/Country
It is also known as a country-style accent chair. Also, it is similar to the rustic style chair but with a country twist. Hence, they have styled the country with earthy colors and stripes, checks, and floral print patterns. Also, it is common in farmhouses.
Mid-Century Modern
Mid-century modern accent chairs are of two types:
Platner style
Warren Platner designed this chair for the Platner Collection in 1966. It beautifully captures the decorative, gentle, graceful shapes of modern art styles.
These chairs are welded by using many curved steel rods to semi-circular frames for structure and ornamentation. This structure design adds a simple flair to your accent chair. It is a mid-century design with linen fronts and veritable gold paneling.
Gold accent chair
This style has geometric shapes and designs. You can go super modern with this chair of gold. Similarly, it has an easily personalized seat with a cushion of your choice.
This is yet another modern type of chair design. Therefore, like all other styles, it also focuses on simplicity and functionality. Hence, this type of furniture is constructed from natural materials, curves, and earthy tones.
Global Accent Chair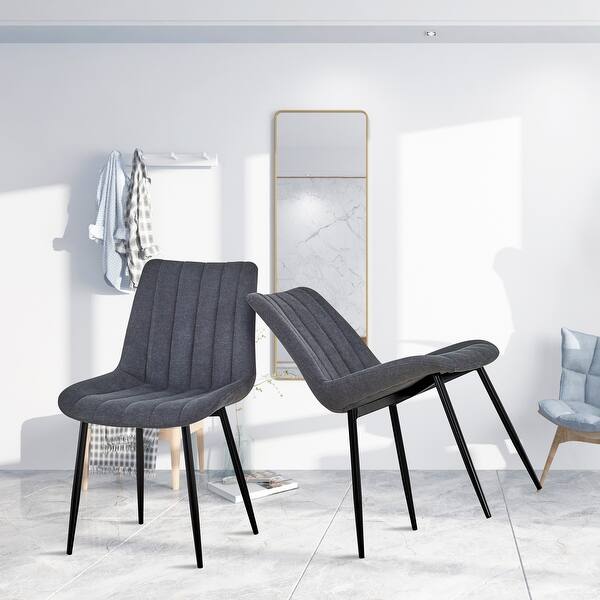 This style of furniture is inspired by countries all over the world. Therefore, it has an exotic appearance. Not only are they exotic, but they are also attractive and personal. These types of style pieces are authentic and have bright, bold colors and patterns.
Tropical Accent Chair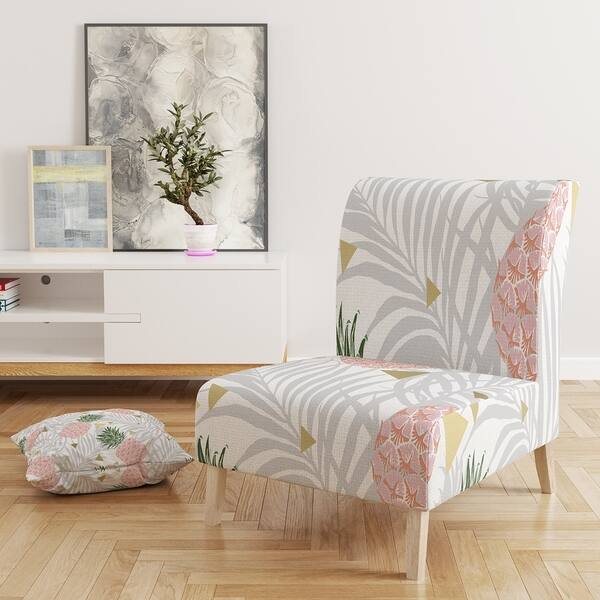 Quite simply, it's tropical in style. Therefore the design reflects the tropical area styles. In addition, they also have a laid-back, beach vibe. Some of the most common designs are tropical woods, woven textures, and a breezy atmosphere.
However, they also depict the vibrancy of colors and patterns.
Occasional Chair
These accent chairs lead the gamut in terms of shape and style. However, they are lightweight and easy to move as well as act as additional seating arrangements.
Hence they are called occasional chairs. Since they are lightweight, they lack arms.
Bergère Chairs
The key attributes of this chair are its regal lines. This type of accent style has an exposed wooden frame surrounding an upholstery seat and back.
Usually, it is used in pairs opposite a sofa or tucked in a corner with a matching Ottoman. In addition, they add elegance to a contemporary room.
Bohemian Chairs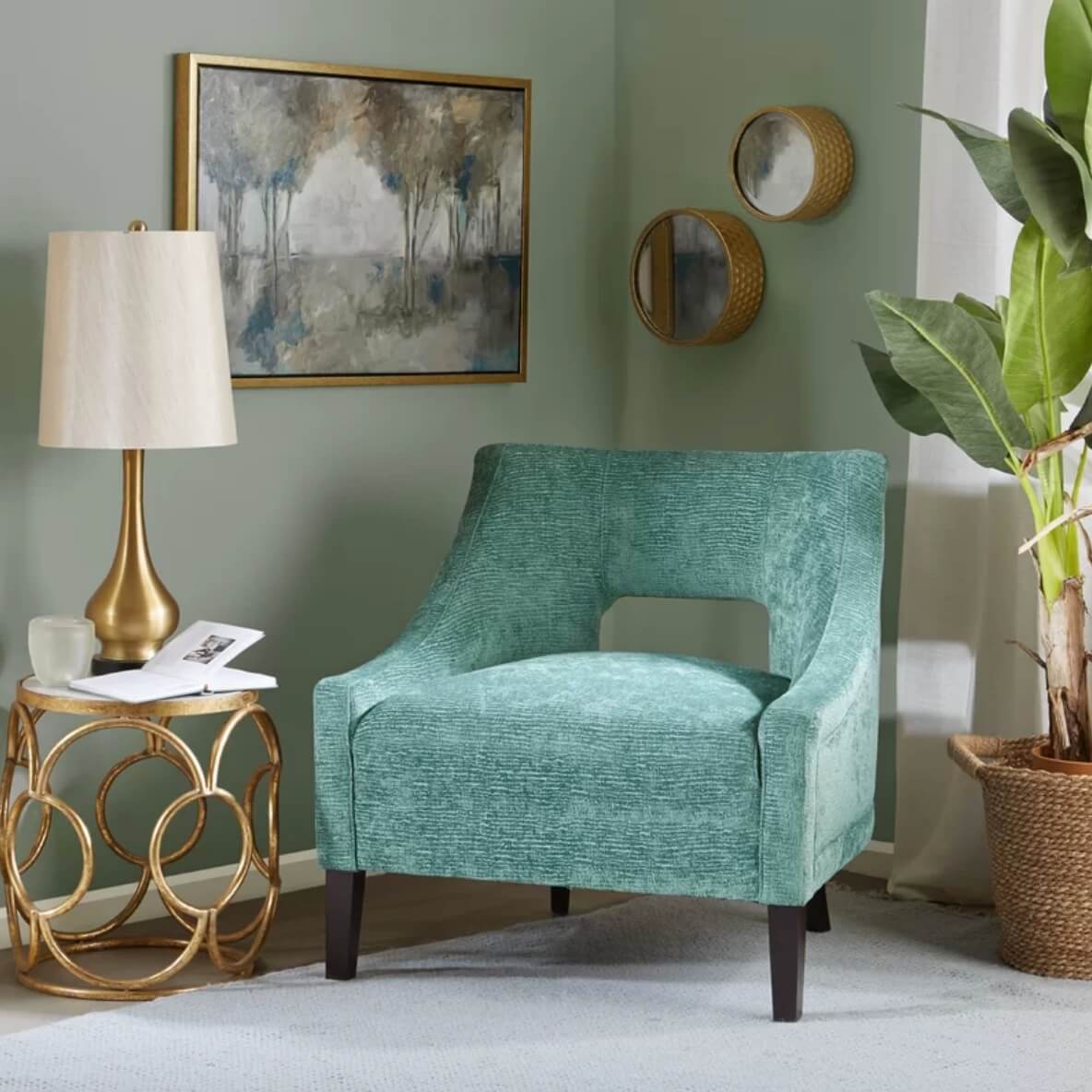 This piece of furniture has a wide range of creativity and flair. From textures, colors, to patterns, everything about this accent chair screams vibrant vibes.
Rustic wooden frames complement the chair's bright and comfortable upholstered seats.
Conclusion
In conclusion, I hope this article was beneficial to invest in an accent chair. Hence, now that you know about the different types of accent chairs let me know which was your favorite so far.
Therefore, they (accent chairs)emphasize and accentuate any room. For an aesthetic appeal, you can always highlight these pieces with abstract art and flower pots.