Understanding types of lounge chairs are far more complex than meets the eye. To simplify the topic, let me explain it a little clearer. Specifically, they do not recline as they are constructed in a fixed reclined position. They cannot be adjusted as compared to other chairs. Thus, making it the chair's key feature.
Let's understand what it (lounge chair)is.
What are lounge chairs?
A lounge chair is often called a chaise chair. However, what sets lounge chairs apart from other chair types is an extended upholstered piece of furniture with a reclining feature. In other words, it is decently lengthy enough and allows you to plop your feet up for comfort.
An arm-less recliner with an ottoman is a lounge chair. Moreover, it is a piece of furniture that is meant for relaxing
However, since the 1956 development of the Eames Lounge Chair, this definition has become muddled. In contrast to the prior lounge chair, the Eames lounge chair has arms and offers a controlled reclining rate.
Oh! Do you think that's all? No. It's not. The Eames chair was inspired by the club chair (not a lounger). Hence, the two names i.e. Recliner and Lounge chair,, have been exchangeable.
For this purpose, this article will focus only on the lounge chairs and not the offshoots of the traditional lounge chair.
Types of lounge chairs
There are different types of lounge chairs available in furniture when translated means "Long Chair." It is the best home decor furniture. It can be described as a lounge chair that is long and stretched out.
The chaise lounge does not use an Ottoman. The adept styling of this chair makes it convenient for both home and office.
Eames lounge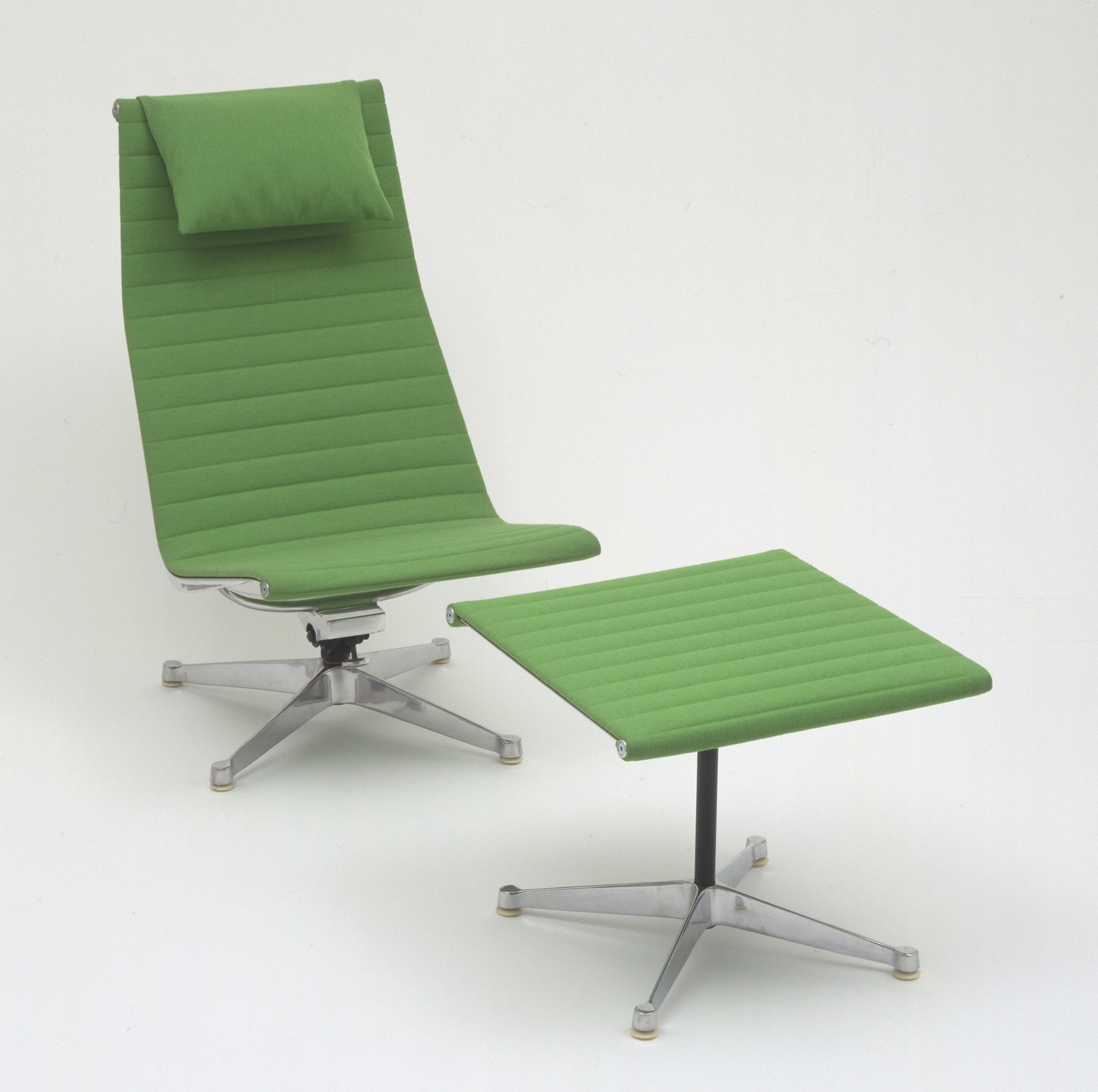 This is the chair that got things all muddy as well as gave rise to the offshoots. Breuer's design of a lounge chair was trendy in Europe. However, it wasn't until 1953 in the US that Charles and Ray Eames invented the Eames lounge.
An aluminum-framed lounge at the base is made of plywood and covered in leather.
Grand Repos lounge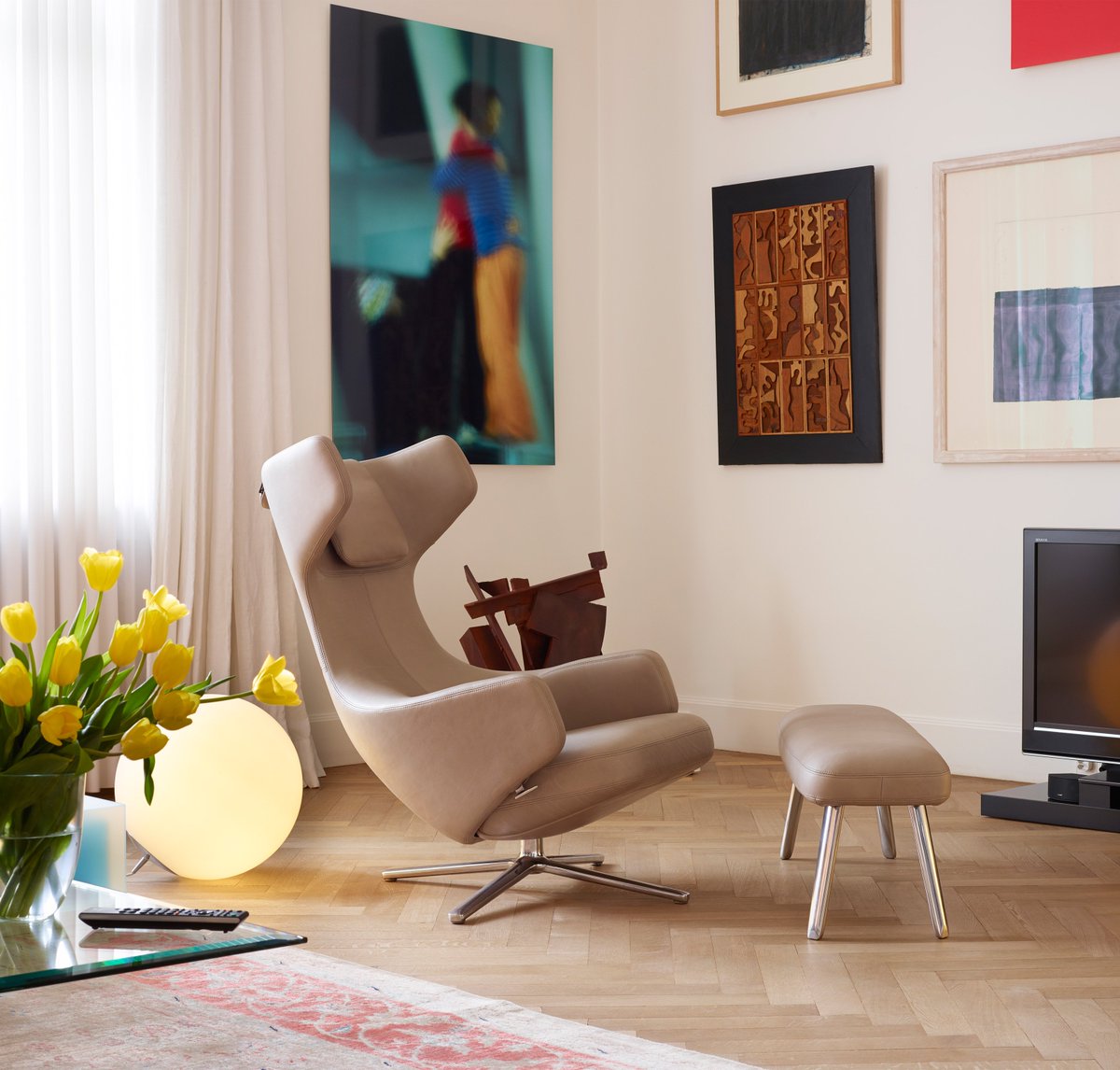 It is a luxury lounge chair. The Grand Repos is every bit comfy and,, in terms of looks– appealing. It is available in various styles and colors, so pick your choice to quench your neutral taste in chairs.
Tip: Place the chair with its back to the fireplace just in front of the hearth to create a cozy reading nook.
Barcelona lounge
This is one lounge chair you don't want to miss out on. The Barcelona lounge upholstery uses Italian high-grade leather. The chair is high-density foam. Therefore, this lounge chair has a stainless steel frame.
Tip: Decorate the chair with colorful floral patterns or bohemian styles against a solid white or ivory wall to jazz up a monotone room.
Platner lounge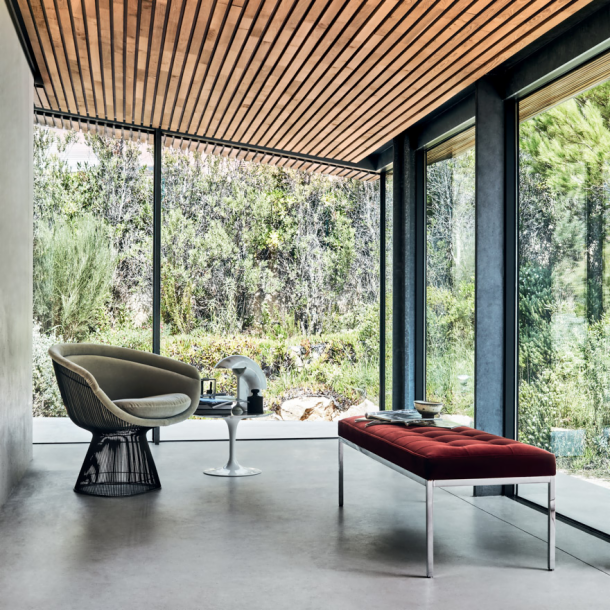 Suppose you are looking for a mid-century lounge with a modern twist. This is the one for you. The Platner-style lounge is a timeless design. Therefore, this goes amazingly well with sofa sets as a single lounge or a set.
Therefore, this chair makes for a perfect lounge chair to sit and relax to catch up on the book you've been eager to read.
Papilio lounge
The Papilio lounge chair has a sleek design and is somehow inspired by the club chairs. Hence, it is a simple piece of furniture, as well as ergonomically stylish. The sculptural curves of the Papilio hug your body and encase out in sweet comfort.
Ikea Poang Rocking Lounge
Accordingly, everyone is familiar with Ikea. Therefore, it brings you a lounge chair that is not only stylish but is also affordable. Thus, this highly sought-after POÄNG rocking chair offers changeable cushions. It is very economical and is highly adaptable.
Wegner Shell Lounge
The Wegner Shell Lounge is another development of the Wegner wing chair. However, the latter is not a true original lounge chair; the Wegner Shell is. Except, it is very masculine, along with a mix of wood and leather.
Ultimately the combo takes the design of this lounge chair to the next level.
Wood Minimalist Lounge
If you are a minimalist, this is the perfect lounge chair for you. Hence, you can say that it is a chair in line with a minimalist's heart. The wood minimalist lounge has a wooden frame and has a simple yet stylish allure.
Elk Wingback lounge
The Elk wingback chair is ideal for cabins, living rooms, and bedrooms. It has a tribal patterning on its upholstery which enhances its appeal.
It is slightly raised above the surface of the ground for better knee placement and forward side panels. Furthermore, it is made from Sheesham wood, teak wood, Sal wood, metal, and leather.
Butterfly Lounge

In fact, It looks like a new butterfly that has emerged from its cocoon. Thus, this butterfly lounge is very chic and sophisticated. In addition, it has a vintage charm that is overflowing with elegance.
Risom Lounge
The lounge chair is woven with cotton straps that run across its entire framework. The Risom lounge has a solid wooden frame. Furthermore, it is available in black and white colors.
Wegner Circle Lounge
The Wegner circle lounger is a fun-styled chair. Also, it looks quite rustic and comforting. The chair has a round frame and is incorporated with intricate naval ropes. Thus, giving a better appearance.
Accent Lounge
The accent lounge has a sturdy build, leather upholstery and is comfortable enough for a short nap. Moreover, these accent chairs are long-lasting. This lounge is ideal for living rooms and offices.
Tips: Accessorize the chairs surrounding the area, such as the walls with artwork. This is always an effective option. When the artwork is placed behind the couch, it tends to draw the visitors attention to it.
Living Room Chaise Lounge
It has a sexy pin-up style. Likewise, it is suitable for living rooms, as well as bedrooms. The living room chaise lounges style is certain to make you feel like a sexy pin-up every day whilst lounging. This chair is ideal for transitional houses.
Upholstered Chaise Lounge Chair
These types of chairs are upholstered chaise lounges and have ample padding, which gives extra comfort. Therefore, you will never want to separate from this chaise lounge chair. It is also in many colors, including white and brown.
Chaise Lounge With Storage
The chaise lounges work hard—I.e. double duty. Not only is the lounge chair spacious, but it can also be used to store items. Therefore, it is suitable for storing blankets, pillows, and occasional items.
Brasilia Chaise Lounge
This chair is ideal for those of you with furry pets. Therefore, this Brasilia chaise lounges is puppy-friendly and strongly recommended. The chair is hand-tufted. It also has sleek walnut legs. In addition, this lounge chair is available in many colors.
Mid Century Modern Chaise Lounge
This mid-century lounge is especially suitable for those looking for budget-friendly and comfy lounge chairs. If you want a comfortable lounge chair that is pocket-friendly, you should choose this option.
Tips: Placing dark leather furniture can make the room appear stodgy and uninviting, so make sure to use pops of bold, vivid color to liven up the room and not give it an isolated, dreary look.
Outdoor Lounge
These outdoor furniture lounges are comfortably laid back. It is perfect for soaking up the fresh air on a summer vacation. Don't forget your sunshade. Additionally, it comes in many designs and colors that suit outdoor use.
Floating Pool Lounge
Lounge chairs are not only terrestrial but also aquatic. In other words, they are not only perfect for land lovers but also ideal for water lovers. With a glass of wine in hand, it is the perfect lounge for floating in a pool.
Furthermore, the style is not a floater. As a result, you won't have to worry about leaks or chairs going flat.
Rustic lounge chair
The rustic lounge chair has a white cedar wooden frame. As a plus, it is both insect and weather resistant. In fact, this is a type of wooden chair which is eco-friendly as it uses renewable resources. In addition to that, it is a byproduct of the logging industry.
How to clean lounge chairs
Here are some tips for keeping lounge chairs clean:
Must-Do: Before you clean the chair, make sure you have read the instructions that came with it in the manual. Do not discard the manual.
1. Stain removal
Accidents can happen sometimes. Do not fret if you stain the long chair.
For wine or coffee stains, avoid rubbing the fabric. Use a fabric cleaner instead.
For food stains, gently dab the stain with a clean paper towel and wash it off with water.
For mud stains, no need to hurry. Instead, wait for the mud to dry and gently brush off the mud. Afterwards, wipe away any remaining marks with a damp cloth
2. Avoid direct sunlight
Keeping your lounge chair in open access to sunlight can cause your chair and the fabric to discolor. If it is a fabric lounge, keep it away from sunlight.
3. Vacuum regularly
In the meantime, dust and debris naturally get accumulated in the chairs. Therefore, it is necessary to vacuum the chair. This will keep away any funny odor.
4. Beware of chemicals
Always opt for a pH-balanced cleanser that is fabric-friendly.
5. Handle with care
It will be a great advantage if you teach your kids at a young age to respect and treat the home furniture with care. Similarly, for pets.
6. Sharp objects are a no-no
Pointed, abrasive objects such as velcro can cause ugly damage to your lounge chairs. In addition, sharp objects such as hairpins and hooks also cause damage by getting stuck in the fabric. Thereby pulling at the chair's fabric threads.
7. Professional cleaning
Make sure you get professional help when it comes to cleaning your furniture. It is advisable to clean it annually.
8. Protective covers
If your lounge chair allows for a protective covering, do it. This way, you can prevent stains or wear and tear of the chair. Always purchase high-quality fabric material. Microfiber fabric is an ideal material for protective coverings.
Conclusion
Therefore, in conclusion, I hope you have found the right lounge chair to relax. I'm addition, remember to adhere to the cleaning tips provided above. Remember, your lounge chair doesn't have to match with the rest of the house necessarily.