Have a seat; it's about time to talk about wooden chairs. It is the most common piece of furniture in every home, office, and restaurant. Witold Rybczynski, in his new book "Now I sit me down," believes the oldest chair was probably a folding chair like the ones during the Nomadic tribes in ancient China.
The oldest presentation he could find was the greek sculpture from 3000 B.C., in the Metropolitan Museum of Art. You can see it right here. The work shows a male figure seated on a high back chair playing a string instrument.
Types of wooden chairs
Here is the list of some skillfully crafted wooden chairs that will help you choose the best one for your shopping. So let's get started :
Mission style wooden chair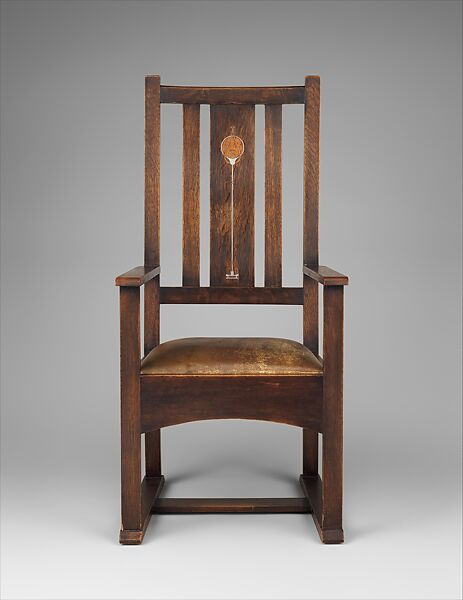 It's the style of furniture that originated in the late 19th century. A.J. Forbes first made it. The term was first popularized by Joseph P. McHugh from New York, who manufactured and retailed furniture. He copied the chairs and offered a line of stylish furnishings by 1898.
This type of chair furniture became increasingly popular following the pan-American exposition in Buffalo. It accentuates the horizontal and vertical lines and flat panels that highlight the grain of the wood.
The wood used in these types of chairs is quartersawn white oak, walnut, hickory, mahogany, cedar, or pine.
Gustav Stickley, Stickley Brothers, L. & J.G. Stickley, Grand Rapids Bookcase and chair company, The Shop of the Crafters, and Ford Johnson are some designers and companies who helped develop the design of the chair over the years.
Tip: Older wooden chair pieces often develop an unpleasing, moldy odor, especially if they've been stored in rooms with no proper air circulation. To avoid this, sprinkle the wooden chair with baking soda. This will ensure that your chair is free from unwanted odor.
Windsor wooden chair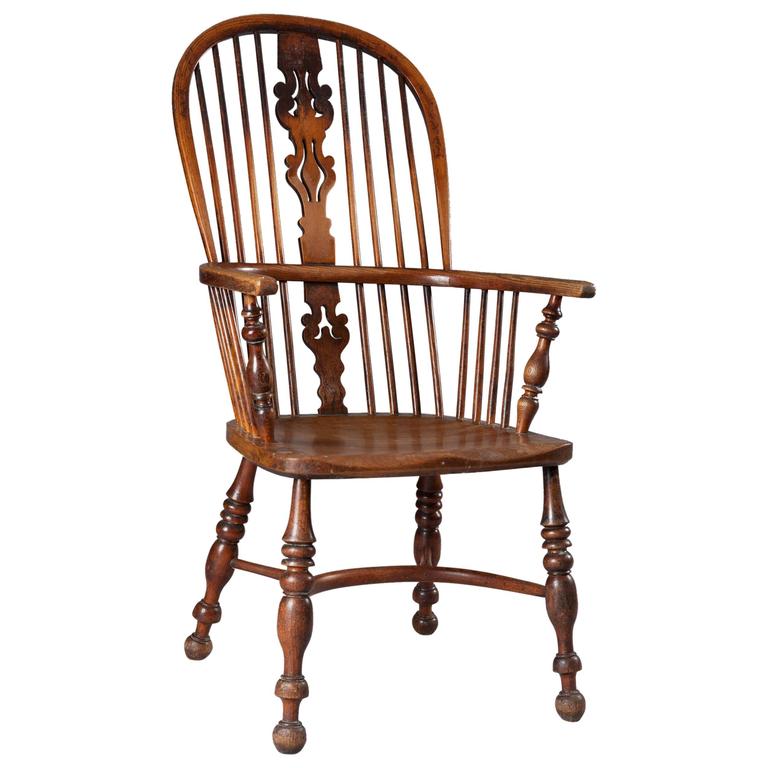 This Windsor chair style gets its name from the English town of Windsor, which originated around 1710. It consists of a wooden seat. The backrest and side chair consists of many thin, turned spindles attached to a sculpted seat. The Windsor chair has a slightly reclining back and straight leg that splay outward.
According to a legend, King George II, caught in a storm, seeks shelter at a peasant's cottage where he is offered this chair to sit. Impressed by the chair's simplicity and comfort, he had his furniture maker copy it.
According to the Treasury of American Design and Antiques by Clarence Hornung, this simple Windsor chair style gave rise to the Windsor Vogue. Therefore, it is a classic chair that lost its origin amid time.
Pubs and restaurants mostly have these types of chairs. You can use the Windsor chair to match the outdoor settings of the backyard as well as to decorate your living room.
Tip: You can repair any chips and cracks in the wooden chair by applying a coat of gel stain and finish.
Ladderback wooden chair
Slatback chair for fiddle back chair. It gets its name from the horizontal spindles that make up the back support, resembling a ladder without arms. The upper slat may be larger than the other slats. You can easily decorate it.
The history of this chair dates back to the middle ages. It became the most common furniture chair style in England by the 17th century; it was a peasant chair. The chair was made from the wood of different trees: Acacia, Beech, Birch, Sheesham, or Teak wood.
Different parts of the chair back require different sets of tools, such as Turner's chisels and gouges, in contrast to Windsor chair during the 18th century.
Kitchen wooden chair
It was known as a dining table chair and is found in almost every home. There are two types of kitchen dining chairs: a casual home setting dining chair and a formal sitting wooden chair, especially used in dining rooms.
The formal chair set is ideal for formal events, meals, banquets, and receptions. They are suitable for dining rooms and can be used as outdoor patio types of chairs for an outdoor dining table set.
Tip: To restore the chair's shine, moisturize it by applying a layer of olive oil.
Queen Anne wooden chair
This furniture design was developed (1702-1714) at the reign of Queen Anne and described as the late Baroque. It is a smaller, lighter comfortable version in comparison to its predecessors. Some of the characteristics of these chair types are curvey shapes, cabriole legs, cushion seats, big back chairs, and pad feet.
This furniture emphasizes line and form rather than ornamentation. However, a few elements of the Queen Anne-style furniture remain popular to date.
The early construction of these types of chair designs employed walnut as a dominant choice of wood. Thereby leading to the emergence of an era known as "The Age of Walnut." In addition, there are many wood furniture choices such as Cherry, Poplar, and Maple.
Modern wooden chair
Michael Thonet invented the Vienna chair types, which you have probably seen at Coffee shops and cafes. He simplified the process of wood bending and turned the craft of making a chair design into a business.
The modern wooden chair employs Birchwood for its making. Therefore, making it a great modern piece of furniture.
Tip: Use Vaseline, car polish, or iodine to fix the scratches on the wooden chair.
Rustic wooden chair
Rustic wooden chair styles use sticks, twigs, and logs to give a natural appeal to the furniture. Adirondack chair style is a popular modern furniture style. However, it was popular only at the end of the 20th century.
You can find these types of chairs in museums and antique shops—for example, the Adirondack Museum and the New York State Museum.
Folding wooden chairs
It is a light, portable chair that can fold flat into a small size. Hence, it is a very ergonomic furniture type. Therefore, they are used for outdoor and indoor events like graduation ceremonies, religious services, funerals, sporting events, and competitions. Not to mention at dinner tables, card games, and parties.
For example, Tutankhamun's tomb had ebony and ivory folding types of chairs with gold fittings. The solid wood had artistic ornamentation such as gilds, carvings, and ivory decorations. Fredric Arnold created the first aluminum folding chair.
Wooden lounge chairs
The Eames lounge chair is an example of a wooden lounge chair. The furnishing is of molded plywood and leather. It is designed by Charles and Ray Eames for the Herman Miller furniture company. Therefore, labeled as Eames Lounge chair. Some examples of this furniture are part of the permanent collection of the New York Museum of Modern Art.
Indeed, Frasier American Television sitcom starring Kelsey Grammer identifies it by name in a pilot episode, and a later episode describes it as "…the best engineering chair in the world". If you watch Shark Tank, you can notice the replacement of the red chairs they had for eight seasons with Eames Lounge Chairs as a new modern set.
Tip: Use macrame threads or similar colored strips to revamp this chair.
Deck wooden chair
A deck chair styles as a folding chair. The frame uses treated wood. It denotes a portable folding chair together with a fabric or vinyl strip forming the backrest and seat. However, the sole purpose of these types of chairs is to provide leisure and comfort.
Most commonly seen on the decks of an ocean liner, cruise ship, and beaches.
Thus, it is easy to transport and stack. Although, a few models make it cumbersome to fold and unfold. However, it is unclear whether these types of chair were first made in the US or Britain.
In addition, John Thomas Moore (England) patented adjustable and portable folding chairs in 1886. He made two types of folding deck chairs. One, the Waverly chair styles are the best ship or lawn tennis chairs. Secondly, the Hygienic chair style is the rocking chair valuable to those with sluggish and constipated bowels.
Tip: Ensure you don't neglect these types of chairs as they are frequently abused by temperature and nature. Frequently, moisturize the wooden frame and the bolts with oil so that they do not rust.
Outdoor Wooden Club Chair
This type of chair was created and made in France. As the designers of this chair were unknown, thus it was assumed to be named after a gentleman's club.
Even though it is a classic model from France, and it still holds relevance up till today. The round of the club chair has turned it into an emblematic incarnation.
The fabric material used in covering this chair is mercerized cotton, velvet, calfskin and, most recently, bi-cast leather, including authentic sheep's leather. It is made of wood (teak) and is very sustainable.
Which is the best wood for making wooden chairs?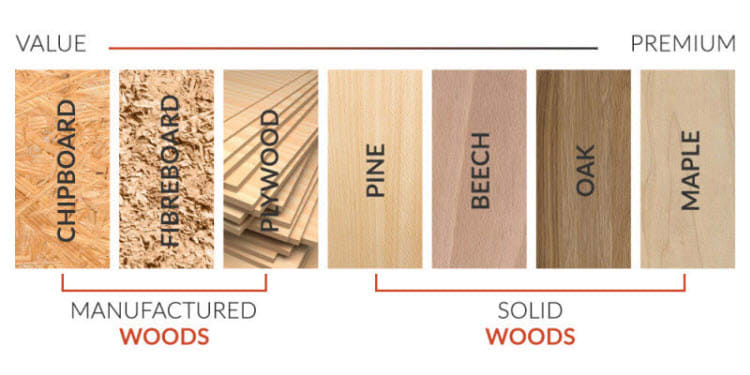 In fact, the most common hardwood materials used in constructing wooden chairs are Ash, Beech, Birch, Cherry, Oak, Maple, Mahogany, Pecan, Poplar, Teak, and Walnut. Likewise, the most common softwoods are Pine, Cedar, and Rosewood.
Quality wood finish
As a matter of fact, solid wood needs some clear wood finish. Thus, wood finishing gives the furniture a rich hue, luster and highlights the grain on the wood. Therefore, acting as a protective coating to protect the furniture from spills and scratches caused by daily usage. Therefore, protecting the furniture and increasing its durability.
Tip: Use paste wax or liquid wax, which is strictly for wooden chairs. Depending on how you use it, paste wax finish lasts for a minimum of two years. However, liquid waxes are easy to apply, but it leaves a thinner coating; in contrast, to paste wax finishes, it must be applied frequently.
Sanding
It helps to smoothen a rough surface. Therefore, the purpose of sanding furniture wood is to remove imperfections by roughing up the wood surface to create a glossy appearance so that it can be easily, evenly polished, and painted.
Staining
To point out, wood is stained with an oil-based stain containing linseed oil with varnish. As linseed oil is non-toxic and natural, it acts as a preservative for any wood finish or wood paint. Hence, the sole motive of staining is to color the natural surface of the wood. Therefore, it preserves the grain of the wood and also makes it more appealing.
Wooden chair shopping checklist.
When shopping for wooden chairs, make sure to check the following points. Hence, you will be more aware of what you want and what to look for while buying a sofa chair.
Quality of wood
Type of wood
Wood finishing
Springs
Legs
Performing a wobble test
Weight
Warranty.
Check out the video below on how to fix a wobbly chair:
Wooden chair care and maintenance.
It is essential to maintain the wooden furniture such as dining room chairs, outdoor chairs, dining tables, ghost chair, cupboards in our homes to age with grace and doesn't wear out. Here are a few cleaning tips you often overlook when it comes to cleaning your house furniture:
Dusting the furniture
Avoid exposure to direct sunlight
Do not place extremely hot or very cold objects on the wood surface as it will destroy the lacquer and paint.
Moreover, keep sharp objects away from the wooden furniture.
Another key point is, to oil and wax the furniture wood once every three months.
Use warm water and mild dish soap to wash off excess oil and wax.
Conclusion
In short, I hope you enjoyed reading this article. Thus, as you are now familiar with the different types of wooden chairs and their purchasing checklist, buying a wooden chair will now be a hop-and-skip a task.